Regular price
£117.00 GBP
Sale price
£59.00 GBP
Unit price
per
BLACK FRIDAY SALE
Sold out
Free and Fast Shipping
30-Day Money Back Guarantee
Limited Stock

Please note: Due to the high demand and great popularity of The Nap Bed™, we are temporarily sold out. We expect to restock in a few weeks. You can place a Pre-Order order now with 50% Discount. When we have stock again, the price will go up again.

Welcome to the Best Nap of Your Life!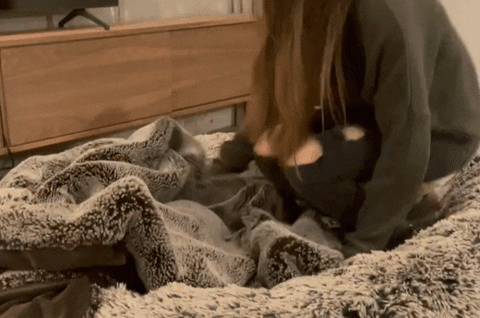 Inspired by the classic dog bed, the Nap Bed™ is designed to alleviate stress and anxiety by providing a space where you can rest, recharge, and rejuvenate.


Features:
Built-In Heavenly Pillow Bolsters
Luxuriously Soft Faux Fur Cover
Tuck Your Hands and Feet Inside
Cradles you into a Comforting Fetal Position


Goodbye Stress and Anxiety
The Nap Bed™ is a premium napping bed engineered to provide the optimal napping experience. It is created to maximize comfort and foster a sense of security, delivering relief for those who have ADHD, stress, and anxiety-related issues. A nap in the Nap Bed™ will boost your mood and have you feeling refreshed.



Whether you're napping, reading, working, or watching TV the Nap Bed™ offers continuous comfort and relaxation. 


Why Should Dogs Have All the Fun?
The Nap Bed™ is more than just a human-sized dog bed. Through many prototypes and iterations, we have meticulously crafted and designed the Nap Bed™ with premium materials to deliver an experience like no other.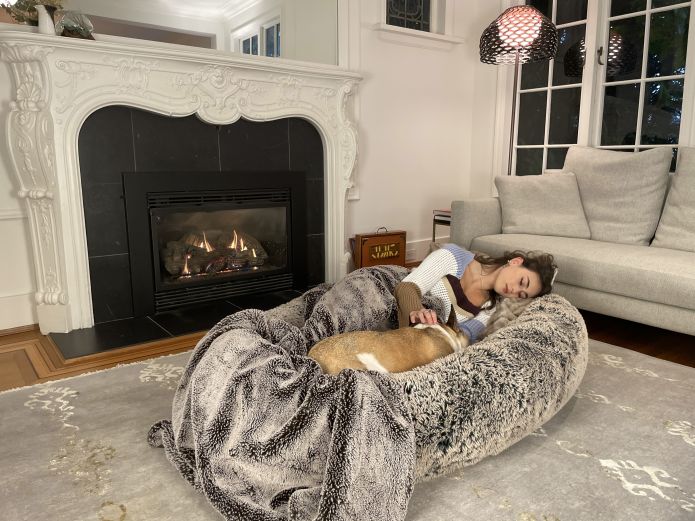 Its features include a thick pillow border for users to tuck their hands and feet into, an orthopedic memory foam (not included) that provides ample support, and a soft, luxurious faux fur that is calming to the touch. Its oval shape cradles you into a natural fetal sleeping position that will have you sleeping like a baby in no time.
NAP WHEREVER

 - Built in handles allow for easy storage and transport.

MACHINE WASHABLE

 - Easy-to-remove, pet-friendly, machine washable cover.

BE TUCKED-IN

 - Tuck your hands and feet inside the heavenly pillow border.
Irresistibly Comfortable
Napping in the Nap Bed™ is an experience like no other. It's SO comfortable you'll be asleep before you even know it. It is also great with your friends and pets too!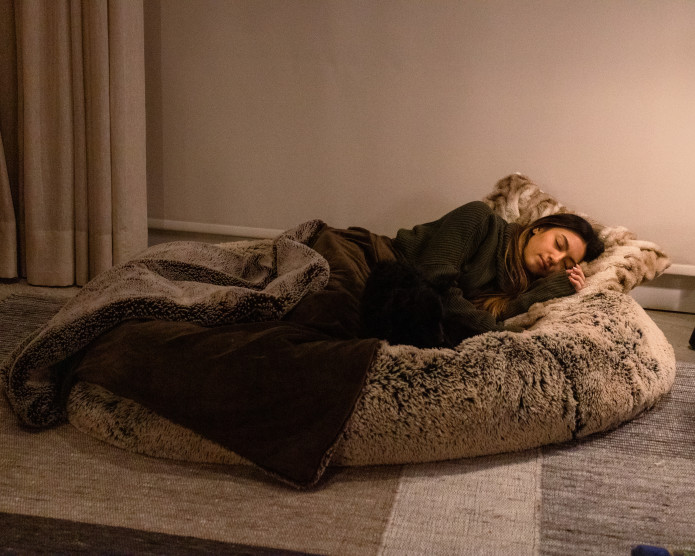 The Power of Napping
Our society and workstyles have pushed us to a point where a large proportion suffer from sleep-related issues. We believe in using the power of naps to improve our mental health and wellbeing.



One of our primary goals with the Nap Bed™ is to bring more attention to the benefits of napping has in improving our health and wellness. For example, did you know that a 20-minute power nap can improve productivity by 34% and alertness by 100%?

Naps are also proven to regulate cortisol (the primary stress hormone) and promote faster immune recovery. Additionally, a 90-minute nap has the same cognitive benefits as 8 hours of sleep, making it a great tool to catch up on lost sleep.
Rethinking the Way We Nap
With its built-in handles and foldable design, the Nap Bed™ can cozy up any space including your bedroom, living room, and workspace.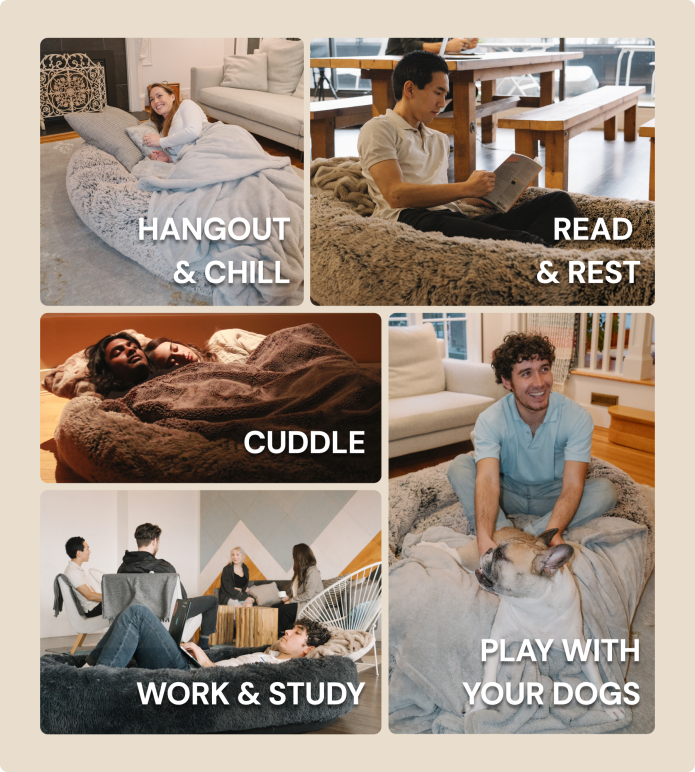 Size: 62 inch
Color: gray 


What Makes a Nap Bed™?
The Nap Bed™ is made of the softest material and an easy-to-remove, machine-washable case so you don't have to worry about any accidents! Please keep in mind the Nap Bed comes without matrass.


Almost sold out! Get the last stock at a unique price with 50% discount! Don't miss this opportunity!
Shipping & Returns

All orders are expertly packaged, prepared, and shipped within one business day of ordering. We offer Fast Shipping Worldwide and the typical delivery timeframe is 7-14 days. Depending on your location, you may receive items later or earlier. All orders are shipped with the tracking number so you can track them every step of the way!
30 Days Money-Back Guarantee

We're proud to have over 30,000 happy customers from all around the world. Having created some of the most innovative products on the planet, we want to make sure we back that up! If you're not 100% satisfied with your purchase of your product you can return it for a FULL refund within 30 days AFTER receiving your order.
View full details